See us at the Driffield Show on the 19th July! stand X352
14/07/17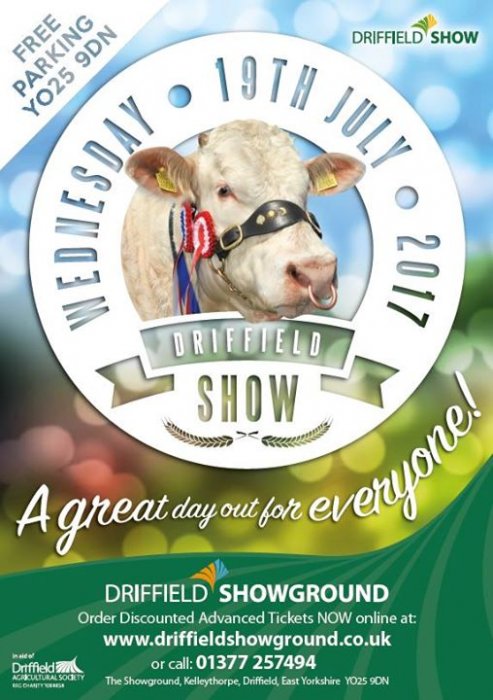 On display will be the all new Atlas Sapphire 38x12-2BED
New to the range for 2017 is the modern yet cosy Sapphire which exudes the incomparable feeling of luxury, providing a perfect ambiance of chic comfort.

2017 sees the return of the fantastic ATIKINSON'S ACTION HORSES who will be performing throughout the day in the Woolley & Parks Main Ring. The day will also feature Show jumping, HUGE livestock section including Pigs, Sheep, Cows, Goats, Horses & Ponies. 3 big marquees full of Horticulture, Fur & Feather, Rural Craft and Demonstrations. Over 500 Trade Stands, UK Fencing Championships, Food Theatre, Young Growers Challenge, Local Food Hall, Birds of Prey plus the Jez Avery Stunt Show in the Beverley Building Society Activity Arena.